EmailChecker - Ranked 21st in Pricing
| Number of Email Verifications | Cost/Price |
| --- | --- |
| 1000 Email Verifications | $14 |
| 5000 Email Verifications | $49 |
| 10000 Email Verifications | $69 |
| 100K Email Verifications | $299 |
| 500K Email Verifications | $799 |
| 1M Email Verifications | $1249 |
| 2.5M Email Verifications | $2499 |
---
Top 10 Most Affordable Email Verification Vendors
EmailChecker - Ranked 12th in Accuracy
EmailChecker offers an "extreme" Yahoo option in their Real-Time API for the best possible accuracy.
EmailChecker does not validate role-based and disposable accounts separately.
Top 10 Most Accurate Email Verification Vendors
EmailChecker - Multiple Different Validations
Verifies accounts with .

Verifies accounts with .

Detects accounts with .

Disposable email verification

Role based account detection

Greylisting Verification

Find accounts with .
Domain And MX Validation

Remove Duplicate Emails

Habitual compaliner detection

Honeypots/Spam trap

SMTP Verification

API verification
EmailChecker Accuracy Vs. Avg. Industry standards
| | EmailChecker Accuracy | Industry Average |
| --- | --- | --- |
| Gmail | 100 | 99 |
| Yahoo | 91 | 85 |
| Hotmail | 84 | 95 |
| AOL | 100 | 76 |
EmailChecker - Ranked 15th in Turnaround time
EmailChecker is capable of processing 10000 email addresses approximately in 350 minutes.
Top 10 Fastest Email Verification Vendors
(Turnaround Time per 10k Emails)
EmailChecker - Ranked 15th in Free Trial
EmailChecker offers only 50 free verifications - one time.
Email credits can be used as single email validation and bulk email validation as well.
Daily 5 verifications available without signup
One Time 50 verifications available after signup
Credit card Not Required
Integration Options
At present Emailchecker do not offer an option to integrate ESPs.
Advance Features
EmailChecker offers extreme yahoo verification with API to verify a yahoo email address and Ymail email addresses with 100% efficiency.
Major Clients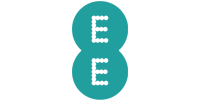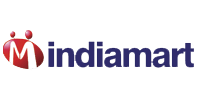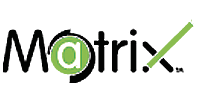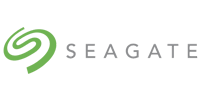 Formats for file Upload
Accepted file format for uploading the email list is .csv and .txt.
For monthly subscribers, Emailchecker provides the facility to upload the email list with the first and last name.
EmailMarker provides facility to download results in a different category.
e.g, catch-all, bad, ok and all results.
Customized / scalable services
Yes, EmailChecker offers customized/scalable services.
Contact their support team for a custom quote.
Request a quote
Customer Support
EmailChecker provides support from 5 Am - 10 Pm (GMT) via live chat, email, and phone.
EmailCheker takes approx 2 hours to return messages with a good explanation for both technical and non-technical customer's queries.
EmailChecker provides greater support through live chat.
EmailChecker replies instantly on the live chat with great details.
What Email Verification solution do you use?
Ask the Experts
Do you have any question or Experience to share? Ask the expert about EmailChecker.
Ask A Question
From the business
About - EmailChecker
Established in 2009.
Complying with all major email service providers, Emailchecker is an incredibly feature-rich email verification service. Emailchecker has acquired some big clients across the world-- namely IndiaMart, Matrix, and Seagate just to name a few. The monthly and one-time credit plans are designed to be competitive, and offer great value to the consumers. However, minimum order value with $14 for 1000 credits is slightly on the higher side as compared to top stakeholders in the market.

With 97% accuracy Emailchecker ranks high in the list. Only considerable loophole is Emailchecker at present does not validate role-based email accounts separately.

Validate Multiple Lists

Emailchecker allows you to verify multiple lists at once within the same financial transaction! The maximum stands currently at 20 lists every 24 hours.

Greg Jordan
Business Owner
Visit EmailChecker