Hunter - 30th Most affordable ServiceWhile listing the email verifier services as the least costing placed on top, Hunter stands on the seventh spot.
| Number of Email Verifications | Cost/Price |
| --- | --- |
| 1000 Email Verifications | $49 |
| 5000 Email Verifications | $99 |
| 10000 Email Verifications | $198 |
Hunter is dedicated towards verifying professional emails

Minimum order value is $49 for 1000 credits for monthly plan, $39 for 1000 credits for annual plan. The credit never expires.
---
Top 10 Most Affordable Email Verification VendorsHere we've arranged the top 10 Email Verification Vendors on the basis of how much they charge for verifying 10K emails.
Hunter - Ranked 9th Regarding Accuracy Percentage
Hunter achieved 88% of accuracy in our audit.
Hunter is designed to verify only professional emails, webmail email accounts like Yahoo, Gmail are not identified.
Hunter is not for bulk email verification, but can come in handy for validating professional emails for quality leads.
Hunter - Accuracy Percentage Detected in Different Email Validations
From our in-depth survey, we've calculated Hunter's accuracy as 88% . You can get profound details in the table below:
Domain And MX Validation

Remove Duplicate Emails

Habitual compaliner detection

Honeypots/Spam trap

SMTP Verification

API verification
Top 10 Overall Most Accurate Email Verification Vendors
Let's know how does Hunter Accuracy surpasses the Industry standards.
| | Hunter Accuracy | Industry Average |
| --- | --- | --- |
| Gmail | 100 | 0 |
| Yahoo | 100 | 0 |
| Hotmail | 100 | 0 |
Hunter - Ranked 5th Fastest in Turnaround time Turnaround time is the time taken by any Email verification service to validate a given number of emails. Lesser the turnaround Time, faster the service is considered
Hunter took only 5 minutes to verify an email list of 200 emails.
Hunter took about 250 minutes to verify 10000 email addresses.
Top 10 Vendors with Fastest Email Verification
(Turnaround Time per 10k Emails)
Integration Options
Hunter facilitates with Zapier integration.
Advance Features
Hunter offers services like email finder and domain verifier which aids in generating quality leads.

Team subscriptions - Hunter allows you to share subscription plans with team members at no additional cost.
Major Clients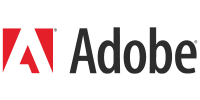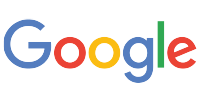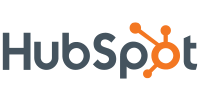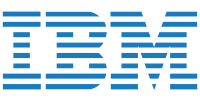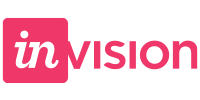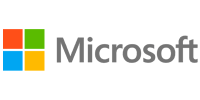 Sign up process
Signing-up for Hunter will require a professional email address. It does not allow sign-up with free emails like Gmail or yahoo.
Customer Support
Limited time Live chat support is available.

Hunter offers good customer support via email.
Real-time verification through API
Real-time verification through API is available in following languages - Ruby, NODE.Js, Python, PHP and GO.
What Email Verification solution do you use?
Ask The Experts
Do you have any question or Experience to share? Ask the expert about Hunter.
Ask A Question
From The Business
About - Hunter
Established in 2018.
Hunter is dedicated towards identifying professional emails. It cannot identify web-mail accounts like Yahoo, Gmail etc.

Apart from providing verification of professional emails, Hunter is a great tool for finding emails. It enables to find the email addresses of people one by one or in bulk which can aid in enriching the database.

Hunter uses large number of signals to find the proven or most probable email address of anyone in a fraction of second. This unique functionality have earned Hunter a large user base across the globe.

Hunter is a great tool for finding professional emails and validating the same, but it lacks behind in terms of Bulk email verification.

Entire data processing is done in the EU.
Hunter stores and processes all their data in the EU. Even their off-site backups are stored within the EU.

Giovanni
Hunter
Visit Hunter