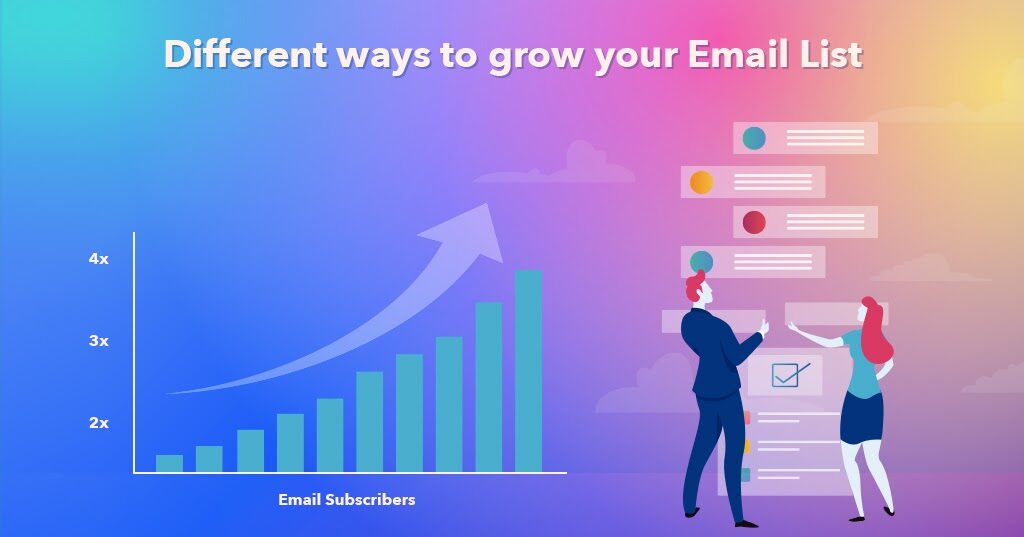 Arguably, E-mail is one of the most sought-after forms of communication with slightly over a billion users globally. Frankly speaking, E-mail marketing is here to stay. Most organizations use electronic marketing and also develop and improve their email lists by adding subscribers. This is the first step toward implementing your email marketing campaign.
As you can see in the picture, the use of emails is increasingly becoming popular and the trend is likely to continue for a very long time.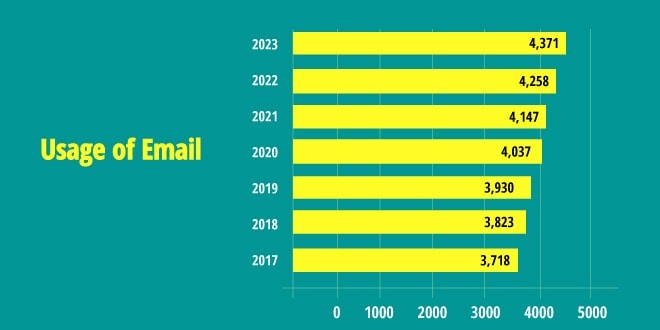 Apparently, an email list is a crucial part of any email marketing journey. Organizations are looking for big email lists with many subscribers. Moreover, they want their customers to be active and enjoy more open rates. 
How can you benefit from a huge email list?
Get new customers:
The email list will help you create new catalogs, increasing your chances of winning new customers.
Turn your subscribers into customers – Email List can be great to turn your subscribers to customers. With a promotional email and newsletter, you can always remind your customers of your products. This will help you turn your subscribers into customers. This will help you turn your subscribers into customers.
Increase Click-Through Rate:
If there are more subscribers to your email list, the click rate increases as your email open.
Get to know your Audience:
Stay in touch with them to find out more about what they are looking for. By comparing the effectiveness of different campaigns and getting direct feedback from your list members, you can better tailor your efforts to the needs and wishes of your market.
Each email marketer uses different strategies to invite subscribers and create an email list. But which strategies are most commonly used?
Here are some additional tips to help you develop your email list.
8 Tips to Grow your Email List in 2020
Contact us form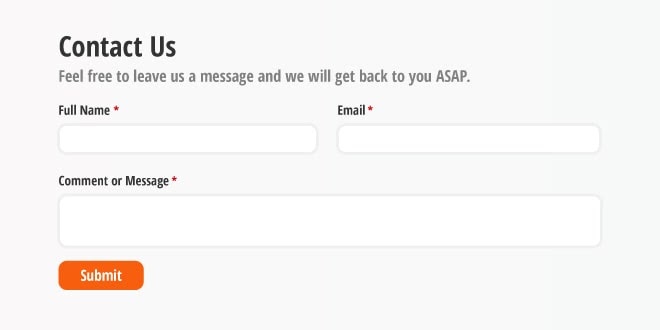 Most sites use the "Contact Us" page to receive your user account via e-mail. You can also receive comments and suggestions on the Contacts page.
Contact forms are one of the most convenient ways for your readers to contact you quickly. It gives you the best results in developing your email list.
You can also use a checkbox to ask them if they want to be on your email list by filling out contact forms. This way you can expand your email list with the Contact us page.
Multiple Signup Forms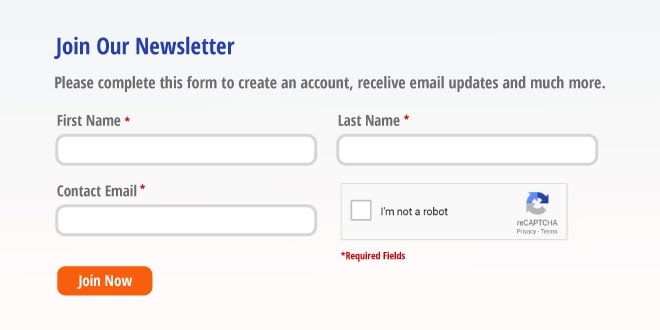 Multiple registration pages give visitors to your site the best opportunity to join your email list.
You can use multiple signup forms as a pop-up window or as a sticky floating bar. This will attract visitors to your site and is indeed very effective in receiving e-mails.
With display rules, you can customize triggers for time and action to customize campaigns on your site's pages. This way, customers do not have to worry about multiple registrations on your site.
Add a Hello Bar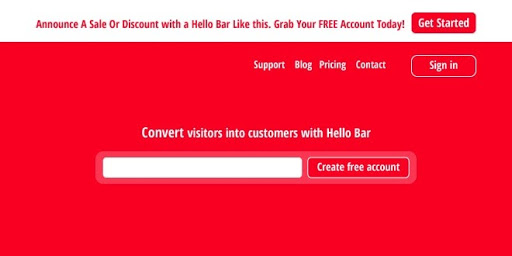 Hello, Bar is a simple pop-up window that can turn your visitors into subscribers. It should contain a clear message to the recipients to complete the action and be visible on a particular page.
If your goal is to expand your Email list, the "Hello Bar" will certainly encourage visitors to subscribe to your email list. This is a great bar that can be placed at the top or bottom of the website. You can add a subscription button in the hello bar to receive emails from your visitors.
Organize a Webinar
Some organizations attract users via a link to a premium webinar. Organize a webinar and let your guest register for free by adding their email address. Several types of webinars can be created, including:
Live webinar
On-Demand Webinars
Trending Webinars
Evergreen Webinar
If you want to stay in touch with your subscribers, it is good to organize webinars regularly. You will always find valuable topics to create content for your webinar. This will always help you gather a large number of subscribers to enlarge your email list.
Incentives for subscribers
Giving an incentive is one of the best methods. This technique can turn your readers into subscribers because they receive something valuable in return. If you offer your customers something seductive, they will want to stay in touch by changing their e-mail address.
Various types of incentives are offered, such as:
Offer a discount on your first subscription.
Provide free e-books
A template or a sample proposal
Online webinar
A video course
Make part of your website viewable to the subscriber
Make your website viewable to a limited extent to visitors. If a visitor is going through your site, do not allow them full access to your site.
Only a subscribed customer has full access to your page. Therefore, it is better to give regular pop-ups informing the visitor that they need to be converted into a subscribed customer.
Offer a Free Trial
Offer your guests a demo of your product/service by offering them a free trial version.
So if you want to do a free trial, all you have to do is provide a valid email address. If your free trial version works and meets your customers' expectations, why not choose a paid version as a subscriber?
Email list with Social Media
Social media has always been a beneficial platform for email retailers. It helps them to promote their products around the world and expand their email list.
All you have to do is add a sign-up button to your commercial advertising page. With this button, users have direct access to your site. With the current subscriber list, you can see the increase.
For every company, social networking sites not only promote the product/service worldwide but also expand the list of e-mail addresses.
In Conclusion
For email marketers, it is always important to constantly expand your email list to any email. This article highlights the eight different ways to expand your subscriber list. The decision to decide which method is suitable for you and your organization depends entirely on your preference and company needs.