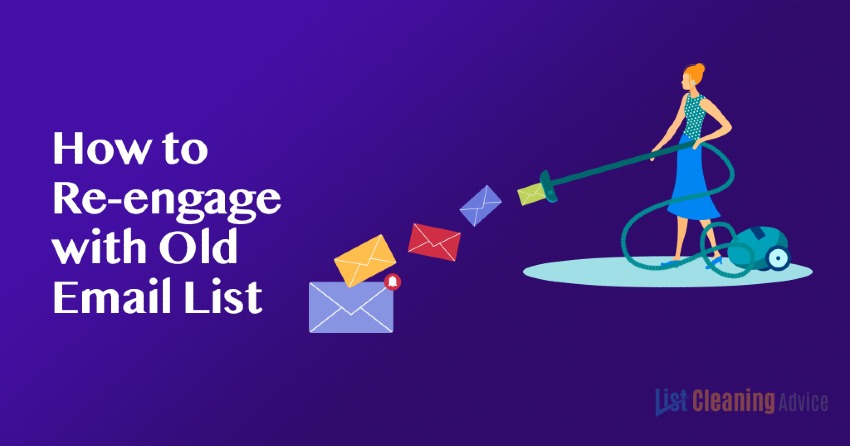 An email list is the first component you will need if you want to start an email marketing campaign. It is possible to collect emails regularly through website visitors, social media, online ads, among many other methods. Marketers spend their time building email lists organically, and because they spend a long period of time building email lists, many emails turn dead after a certain amount of time. Also, there are times when working on a particular campaign that an email list that is collected for the different classes of people or products and is not used for an extended period of time. These lists of contacts opted a long time ago. When there is no email engagement for an extended period of time, this makes that email database risky. The following information describes what can be done with an old email list.
Perform Bulk Email Verification
Bulk email verifiers can detect harmful email addresses such as spam traps, honeypots, or catch-all, role-based, disposable, and greylisted email addresses. As per studies, there is 20 to 24 percent of total email turns dead or invalid.
Why do Emails Turn Dead Over Time?
Many people abandon their email addresses after some time. Others forget a password and then create a new one. Workplace employees leave behind their email address and no one uses after that person is gone All those emails turn dead or are recycled into spam traps. Not only that, but some people use disposable email addresses to gain access to gated content or to participate in a contest. Even if role-based emails are valid and functional, it's still not safe to send promotional emails to such email addresses. This is because role-based emails are not operated by only one person. Bulk email verification software removes all harmful emails which can affect email marketing campaigns.
What Improvements May Help an Email Campaign?
Reduce Bounce Back
When you send an email to a non-existent account, it bounces back. This is called a hard bounce. 
Hard bounces can affect your sender's reputation. When your sender's reputation becomes affected, your sender reputation scores out of 100 (which is given through the server of the IP of the domain) will change. Good sender reputation means more inbox providers will accept emails from your IP address. 
Improved Sender Scores 
When bounce rates are under control and fewer emails are sent to spam traps, the sender's score increases. This leads to other factors such as deliverability.
Improved Deliverability
Fewer spam complaints lead emails to the inbox instead of the spam folder. When there are fewer complaints, those emails will be sent to the inbox.
More Engagements
It's obvious that if deliverability is increased then engagements will increase too. Ultimately, you will notice improvements in your email marketing campaign when your deliverability and engagements increase. 
Next Step: Re-engage with your List 
After cleaning your email list, the next step is re-engagement. Many of your subscribers may not even remember that they subscribed to your website. 
Segment your Email List
Before you start sending bulk emails to every single contact you have, it's best to segment your email list first. This can be done by analyzing previous data from other marketing campaign results. Segmentation can be powerful. Segment your lists based on engagements, location, and behavior. Practicing this constantly will give you important insights regarding past and future email campaigns. 
Start with a Greeting
If you are sending the first email after a long period of time, start the email with a greeting. Let the contact know about you. Add an introduction and a link to your website.
Write a Strong Subject Line
The subject line is the first thing your contacts will see. It needs to be interesting and catch the contact's attention. If the subject line is not compelling, this may make the biggest impact on whether you contact decides whether to open the email or not. 
Personalize your Emails According to Segmentation
Analyze your contacts, their demographics, their likes and dislikes, past purchases, engagement behavior, and other related segmentation. By segmenting your contacts, you will be able to craft persuasive emails depending on your contacts' unique characteristics.
Ask your Contacts for Reviews
Ask your contacts for a review. What can your company do better, what does it do well, and any other additional comments. Reviews help businesses improve, while also informing them on what already works.
Stick to Customer's Area of Interest.
Many websites offer multiple services, and it's ideal to add details regarding them in a business newsletter or other writing form. However, the service or product must be relevant to the main subject regarding that field. 
On average, a person owns 2 or 3 different email addresses and receives 125 emails (including personal emails and business emails) So, an email with no relevant content will not receive much engagement. 
Filter Active and Inactive Users
Trimming down an email list is wise. This helps you maintain accurate results for your email marketing campaign. Also, remove inactive subscribers from your list. This will reduce clutter as well as keep your engagement score healthy. If you are unsure whether a user is active or inactive, simply ask the question. This can be done through a review or by taking feedback.
Use Marketing Tactics
Build a relationship with your audience. It's important to maintain CRM because, ultimately, this leads to sales growth. There are a few simple ways to do it. 
Follow up with your contacts
After re-engagement, stay in touch regularly by sending emails at regular intervals. A computer-generated email can do this. For example, if a customer does not purchase your product after adding it in the cart, then an automated cart email can be sent to remind the customer that he has an item in the cart. These emails can be done by using various email marketing tools.
Give Gifts to First-time Visitors or Loyal Customers
Everyone loves a gift no matter how big or small it is. For instance, a gift voucher for a 20% discount can attract many visitors to your website. 
Ask for Feedback
Communication is key. Just ask your contacts what they want to see and not. Many businesses have multiple options for giving feedback listed on their websites, such as contacting them through social media (Facebook, Instagram, Twitter, etc.). Other businesses may have a form that contacts may fill out. This form may include the contact's email address, a subject line, and a section for comments, questions, or concerns. Feedback from the customer can help a lot to improve email marketing engagements.
Use Attractive Designs, Content, and CTAs (Call-to-action)
An ideal presentation is always attractive. Infographics, short videos, and CTAs in the title or subject line of an email can help. 
Using pre-designed templates can save time and speed up the design process. but using custom design HTML templates can be more beneficial regarding the creation of an attractive design. 
Before the design process, content should come first. Captivating content is important, To create influential content, the first step to keep in the mind is the main goal of the email marketing campaign. Every email marketing campaign must start with a compelling CTA. Since the subject line is the first thing a person reads of the email, adding a CTA in the subject line is likely to gain attention.
Segmentation
Segmentation in marketing has always been helpful. Many companies that first segmented their subscribers managed to receive a boost in marketing results. The purpose of segmentation is to design better- personalized emails for a particular set of contacts.
Give your Contacts Options
Many customers may feel they don't want to presently receive emails. They may no longer be interested or would simply like fewer emails in their inboxes regularly. It's best for these contacts if they wish to receive your emails and how often. Many subscribers drop from an email list altogether, but may still increase regarding engagement results.
Practices to Keep an Email List Updated
All the effort of designing an attractive email, writing compelling content, and segmenting your lists will be in vain if you do not keep in touch with subscribers regularly. After re-engagements, make sure to send regular emails with news, discounts, and other information
Keep in Touch with Regular Emails
What is the point in your email marketing efforts if you don't keep in touch with your subscribers regularly? Send updates to your contacts regularly. 
Email automation tools can help you do that. Many email automation tools provide great CRM features that include automated welcome emails, newsletters on specific intervals of time, special event emails and much more.
Use Email Verification Tools
Performing email campaigns at the perfect time will not necessarily help your campaign if your email list is not verified. A clean email list is extremely important. According to recent research, your previous email list contains about 23% of dead emails. As a result, if you have a list of 1000, then 250 emails will be dead after one year. It is ideal to perform bulk email verification on your email list every 3 months to keep your contacts up-to-date. 
Conclusion: Update your Email List Regularly for Best Results
The steps mentioned above can help you plan a proper re-engagement with your subscribers and significantly influence your business. But keep in mind, if you have a large database of contacts, that does not always mean all of those subscribers are active. 
In conclusion, trim your list regularly and keep in touch with your subscribers regularly.