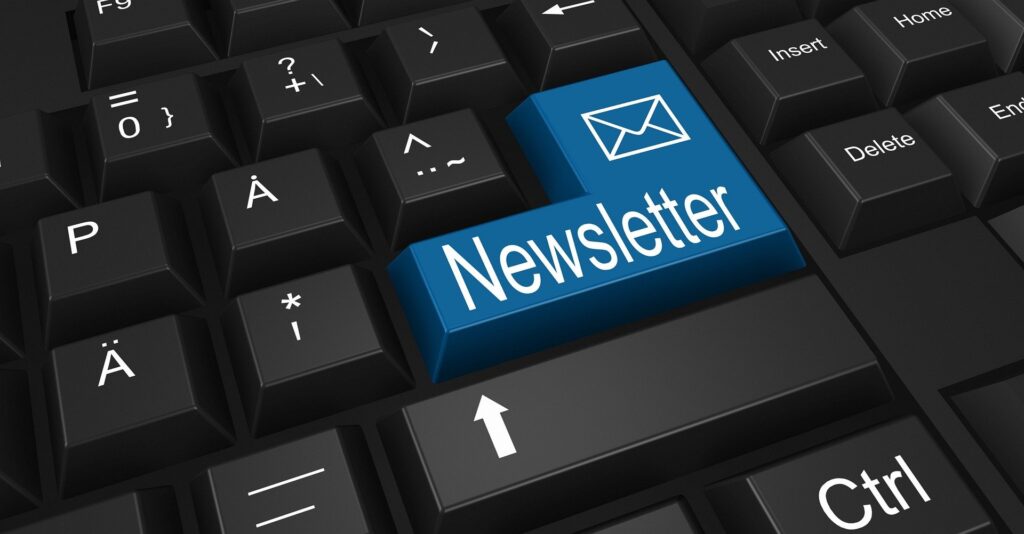 There are no magic spells to ace in the digital marketing game. However, unlike the squid game, where the stakes were deadly, the stakes aren't deadly in email marketing, but you can earn your spot in the marketing world through a solid plan. 
Let us start with some basic terms and definitions.
What is an Email Newsletter?
An email newsletter is a form of digital communication that can provide information and other updates regarding products and services. 
Various websites and bloggers use an email newsletter to increase traffic and loyal customers. 
According to statistics, 85% of B2B marketers send email newsletters as part of their content strategy.  
How to start a Newsletter?
Starting a newsletter isn't something like digging a mountain to carve a road. 
You need to – 
Join a good email marketing platform 

Build your email list 

Create your first newsletter.
What is the purpose of an Email Newsletter?
The purpose of an email newsletter depends on the type of business you have. For example, you can use an email newsletter to drive sales by promoting products and offering coupons, or you can use it to inform people and prompt them to click, share and subscribe. 
Here's what an email newsletter design looks like –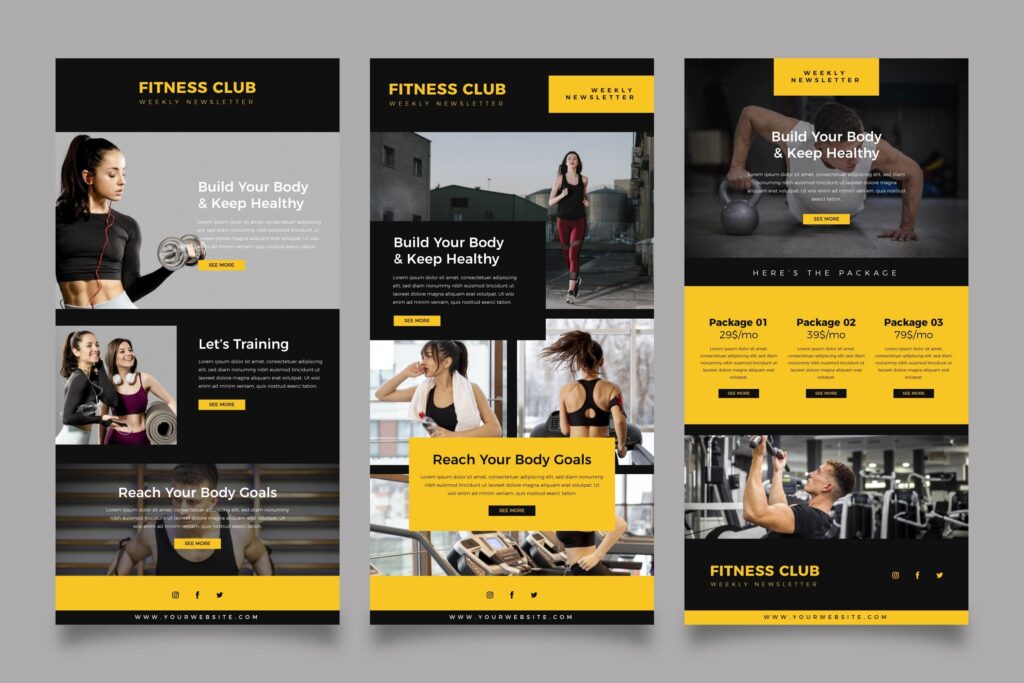 Here are some other examples of newsletters. If you want tips and tricks on how to make an email newsletter, keep reading this article. 
Tips for writing Best Email Newsletter:
Determine your goal 
First things come first. Before you create an email newsletter, you should know about your goal. However, many email marketing metrics determine your newsletter's performance. 
Before writing a single word, you should determine your newsletter's goal. You should focus on the overall performance of the email newsletter and not just on the open rates. Your goal should be something beyond that. Your goal must reflect in your email newsletters. 
Find the right email marketing platform
Email marketing is one of the effective ways to build relationships with customers. Choosing the right email marketing platform will make the road easy for you to reach the target audience. 
An email marketing platform has simple drag and drop tools that help you quickly get your email newsletter started. The platform also has advanced tools like email automation, templates, and more that will assist you in creating a newsletter. 
Build an email list 
An email list is an important part of email marketing, without which you will find it difficult to reach the target customers. You might not be able to find whether your messages are being delivered to the right person or not. 
You do not want your email messages to be spammed or placed into the trash. By building an email list, you can easily opt-out the ghost email account users. 
Email listing can be done using certain demographics such as – age, gender, occupation, marital status, lifestyle, etc. 
While you send an email newsletter, make sure it lands in the right inbox. 
Email personalization 
Email personalization is a valuable tool for every marketer, but personalization does not mean addressing your subscriber by its name. However, personalized emails are tailor-made to make subscribers feel like VIPs. 
Using personalization when you send a newsletter will increase open rates, drive engagement rates as everyone loves being treated special, and increase ROI. 
Email personalization is much about customer persona and does not start with just writing an email. 
Design email template 
Creating an email newsletter is no jigsaw puzzle!! Find the right pieces, join them and make a masterpiece out of them. Here I am talking about the things you need to add to an email template. 
An email template should be well-crafted that instantly grabs audiences' attention. For example, you can decorate your email template with an enticing subject line and an eye-catching CTA or call-to-action that forms the core of any email content.
Few tips that are essentials for email template –
Short and sweet content 

Curate call-to-action

Minimal design and layout

Attractive and readable fonts 
Define content
As we are familiar with the Jungle book and its famous character Mowgli but there's one thing more enticing to hear that 'lion is the king of the jungle.' Similarly, 'content is the king of the marketing world.'
According to statistics –
51% of content consumption derives from organic search. 

70% of marketers prioritize content quality over quantity.  
Newsletters help customers in connecting with the brand easily. It increases the business credibility and takes the brand to a new level. Keep in mind intact that subscribers stay connected and engaged when newsletters come with creative content.  
Schedule a plan to send a newsletter
As we all know, time is precious, certainly matters more when it comes to getting subscribers to notice your email newsletter. Unfortunately, it is often hard to find the right time to send emails as some people are early risers and workaholics while some browse their phones during bedtime. 
Scheduling a plan means setting the right time to send the email newsletter to your valuable subscribers. To know when you should send e-newsletters so that they can read and take prompt action. 
You can take up surveys and contests to determine the right time to send newsletters. 
You can also use demographic data to reach the ideal time to send newsletters.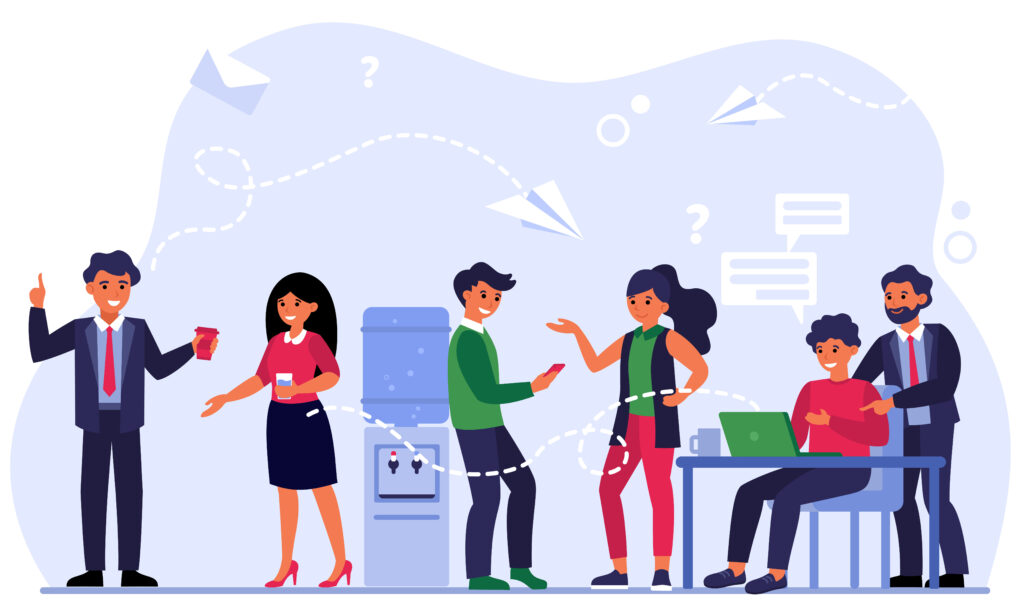 Pros of email newsletter 
A cost-effective medium as compared to traditional media.

Easy to create and quick to deliver. 

You can tailor your e-newsletter as per the demand. 

Due to the usage of mobile phones, users can receive an email newsletter from wherever they are. 
Cons of email newsletter 
Spam problem that usually irritates consumers and eventually increases unsubscribe rates. 

Poorly designed email may not get delivered to the right person. 
Wrap up
I hope this blog gave you a basic idea of how to make an email newsletter. After that, it will be easier to send electronic newsletters to your valuable customers with all the tips and tricks. 
You need to develop a strong niche and determine your goal before you create an email newsletter. Most importantly, you should build an email list that will help you reach the target customers quickly.
Through a creative and iconic newsletter, you can bring your product to life. But, remember, without Email Marketing, you are losing potential subscribers. 
Happy Email Marketing!!