Bounceless - 18th Most affordable ServiceWhile listing the email verifier services as the least costing placed on top, Bounceless stands on the seventh spot.
| Number of Email Verifications | Cost/Price |
| --- | --- |
| 5000 Email Verifications | $39 |
| 10000 Email Verifications | $59 |
| 100K Email Verifications | $299 |
| 500K Email Verifications | $699 |
| 1M Email Verifications | $1099 |
| 2M Email Verifications | $1899 |
| 5M Email Verifications | $5599 |
The minimum order value is $19 for 2500 credits. The credit never expires.
With Bounceless's discount program, charitable organizations can save 50% on Bounceless pricing.
Bounceless offers a monthly pricing plan for 100K email credits and above.
---
Top 10 Most Affordable Email Verification VendorsHere we've arranged the top 10 Email Verification Vendors on the basis of how much they charge for verifying 10K emails.
Bounceless - Ranked 7th Regarding Accuracy Percentage
Bounceless claims 96% deliverability Guarantee after cleaning the email list.

Bounceless maintains high standards for email verification accuracy.
Bounceless - Accuracy Percentage Detected in Different Email Validations
From our in-depth survey, we've calculated Bounceless's accuracy as 96% . You can get profound details in the table below:
Domain And MX Validation

Remove Duplicate Emails

Habitual compaliner detection

Honeypots/Spam trap

SMTP Verification

API verification
Top 10 Overall Most Accurate Email Verification Vendors
Let's know how does Bounceless Accuracy surpasses the Industry standards.
| | Bounceless Accuracy | Industry Average |
| --- | --- | --- |
| Gmail | 94 | 95 |
| Yahoo | 100 | 98 |
| Outlook | 100 | 95 |
| Hotmail | 100 | 95 |
| Yandex | 100 | 95 |
Bounceless - Ranked 4th Fastest in Turnaround time Turnaround time is the time taken by any Email verification service to validate a given number of emails. Lesser the turnaround Time, faster the service is considered
Bounceless takes around 2.7 minutes to clean an email list of 200 emails.
Bounceless takes less than 135 minutes to verify the email list with 10k email records.
Top 10 Vendors with Fastest Email Verification
(Turnaround Time per 10k Emails)
Integration Options
Boundless offers 14 integrations with leading email marketing services like Mailchimp, Sendgrid, and Aweber, Hubspot, and so on.
Advance Features
Bounceless performs 9 verification steps on the emails to make sure customers get the right results.
Boundless provides detailed reports of verified email addresses
Spamtrap: Cleans all records matching our intelligent Spamtrap indicators.
Duplicates: Removes all records which contain duplicate email addresses.
Risk Validation: Scans and remove high risk keywords and TLDs within an email address.
MTA Validation: Investigates if the Mail-Transfer-Agent has a valid MX Records or not.
Syntax Verifier: Any email address containing invalid syntax is instantly removed.
SMTP validation: Gets rid of all emails containing Invalid, Inactive or Parked Domain names.
Accept All: Detects all domains that are catch-all, which return valid for all emails.
Disposable: Identifies free email accounts that are used to mask real email addresses.
Complaints: Eliminates all email addresses matching our complainers database.
Major Clients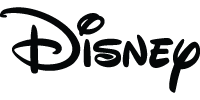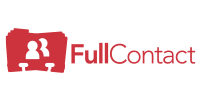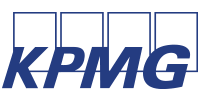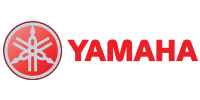 Formats for file Upload
Accepted formats for uploading the files are .csv, .txt, .xls and .xlsx.
Bounceless provides an option to import files from cloud services like Dropbox and Amazon cloud drive. Evernote or FTP servers are available for importing data.
Customized / scalable services
On demand customized services are available for verifying emails lists of more than 5M.
Support team can be contacted for requesting the custom quote.
Request a quote
Customer Support
Bounceless have commendable Live chat support 24*7
Phone support is available during business hours 9 AM - 6 PM EST
Bounceless replies within 3 to 4 hours.
Bounceless provides answers with sufficient details and if documentation is available they share links with the users so they can read it in the details.
Bounceless's live chat supports typically replies within a few minutes.
Real-time verification through API
Real-time API is available in the following languages - cURL, PHP, C Sharp, Python, and Ruby.
What Email Verification solution do you use?
Ask The Experts
Do you have any question or Experience to share? Ask the expert about Bounceless.
Ask A Question
From The Business
About - Bounceless
Established in 2012.
Bounceless has bagged some of big-time clients; namely Disney, Yamaha and KPMG, with its primed verification service. Bounceless is a premier email verification provider with minimum order value $59 for 5000 verification, the credit never expires.

Bounceless provides essential ESPs integration i.e. MailChimp, Mailerlite and Sendgrid. During our audit process, Bounceless clocked the accuracy level of 96.38%, which is higher than its claim of 95% deliverability guarantee. By offering detailed insights for email list deliverability, Bounceless is giving their industry peers a run for their money!

Data Security

Bounceless uses 256-bit SSL for transmitting list data, the same protocol used by financial firms to ensure secure data transmission. The list data is automatically removed after 90-days. After this time neither the user or Bounceless staff will have access to any list data. Users are allowed to delete results any time before the 90-days as an added precautionary measure.
Visit Bounceless