Bounceless - Ranked 17th in Pricing
| Number of Email Verifications | Cost/Price |
| --- | --- |
| 5000 Email Verifications | $39 |
| 10000 Email Verifications | $59 |
| 100K Email Verifications | $299 |
| 500K Email Verifications | $699 |
| 1M Email Verifications | $1099 |
| 2M Email Verifications | $1899 |
| 5M Email Verifications | $5599 |
The minimum order value is $59 for 5000 credits. The credit never expires.
With Bounceless's discount program, charitable organizations can save 50% on Bounceless pricing.
---
Top 10 Most Affordable Email Verification Vendors
Bounceless - Ranked # in Accuracy
No Audit for current period
Bounceless claims 95% deliverability Guarantee after cleaning email list.

Bounceless maintains high standards for email verification accuracy.
Top 10 Most Accurate Email Verification Vendors
Bounceless - Multiple Different Validations
Verify a Gmail account?

Verify a Yahoo account?

Catch All account Verification

Disposable email verification

Role based account detection

Greylisting Verification

AOL Account Verification
Domain And MX Validation

Remove Duplicate Emails

Habitual compaliner detection

Honeypots/Spam trap

SMTP Verification

API verification
Bounceless Accuracy Vs. Avg. Industry standards
| | Bounceless Accuracy | Industry Average |
| --- | --- | --- |
Bounceless - Ranked # in Turnaround
No Audit for current period
Bounceless takes around 12 minutes to clean an email list of 10000 emails.
Bounceless takes less than 10 minutes to verify email list with less than 10k records.
Top 10 Fastest Email Verification Vendors
(Turnaround Time per Emails)
Bounceless - Ranked 23rd in Free Trial
One time - 100 credits are available for free to test services of Bounceless.
No Free Email verification available without Signup
One Time 0 verifications available after signup
Credit card Not Required
Integration Options
Bounceless facilitates integration with only three ESPs - MailChimp, Mailerliit and Sendgrid.
Major Clients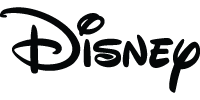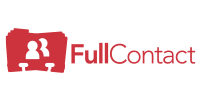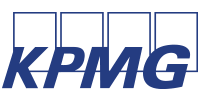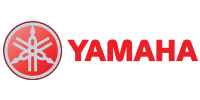 Formats for file Upload
Accepted formats for uploading the files are .csv, .txt, .xls and .xlsx.
Bounceless provides an option to import files from cloud services like Dropbox and Amazon cloud drive. Evernote or FTP servers are available for importing data.
Customized / scalable services
On demand customized services are available for verifying emails lists of more than 5M.
Support team can be contacted for requesting the custom quote.
Request a quote
Customer Support
Bounceless have commendable Live chat support during their business hours.
What Email Verification solution do you use?


MyEmailVerifier
I Use This


ZeroBounce
I Use This


Bounceless
I Use This


QuickEmailVerification
I Use This
Ask the Experts
Do you have any question or Experience to share? Ask the expert about Bounceless.
Ask A Question
From the business
About - Bounceless
Established in 2012.
Bounceless has bagged some of big-time clients; namely Disney, Yamaha and KPMG, with its primed verification service. Bounceless is a premier email verification provider with minimum order value $59 for 5000 verification, the credit never expires.

Bounceless provides essential ESPs integration i.e. MailChimp, Mailerlite and Sendgrid. During our audit process, Bounceless clocked the accuracy level of 96.38%, which is higher than its claim of 95% deliverability guarantee. By offering detailed insights for email list deliverability, Bounceless is giving their industry peers a run for their money!

Data Security

Bounceless uses 256-bit SSL for transmitting list data, the same protocol used by financial firms to ensure secure data transmission. The list data is automatically removed after 90-days. After this time neither the user or Bounceless staff will have access to any list data. Users are allowed to delete results any time before the 90-days as an added precautionary measure.
Visit Bounceless