EmailListVerify - Ranked 7th in Pricing
| Number of Email Verifications | Cost/Price |
| --- | --- |
| 1000 Email Verifications | $4 |
| 5000 Email Verifications | $15 |
| 10000 Email Verifications | $24 |
| 100K Email Verifications | $169 |
| 500K Email Verifications | $449 |
| 1M Email Verifications | $599 |
The minimum order value is $4 for 1000 credits. The credit never expires.
---
Top 10 Most Affordable Email Verification Vendors
EmailListVerify - Ranked 10th in Accuracy
EmailListVerify claims the accuracy level of 99%, EmailListVerify has maintained its spot in our list of most accurate email verifier.
EmailListVerify does not remove duplicate emails. Also, duplicate emails are chargeable.
EmailListVerify - Multiple Different Validations
From our in-depth survey, we've calculated EmailListVerify's accuracy as 76% . You can get profound details in the table below:
Domain And MX Validation

Remove Duplicate Emails

Habitual compaliner detection

Honeypots/Spam trap

SMTP Verification

API verification
Top 10 Most Accurate Email Verification Vendors
EmailListVerify Accuracy Vs. Avg. Industry standards
| | EmailListVerify Accuracy | Industry Average |
| --- | --- | --- |
| Gmail | 100 | 99 |
| Yahoo | 88 | 85 |
| Hotmail | 84 | 95 |
| AOL | 100 | 76 |
EmailListVerify - Ranked 13th in Turnaround time
EmailListVerify takes 250 minutes to validate an email list with 10000`records.
Top 10 Fastest Email Verification Vendors
(Turnaround Time per 10k Emails)
EmailListVerify - Ranked 4th in Free Trial
EmailListVerify offers 100 free credits for every day for ten days.
Users need to use 100 credits before 24 hours or it will expire.
Users can use these credits to verify emails in bulk validation and single validation
No Free Email verification available without Signup
Daily 100 verifications for 10 days after signup
Credit card Not Required
Integration Options
EmailListVerify offers a good option for ESP, CRM, and email automation integration - MailChimp, Aweber, SendGrid, Mailer lite, ConvertFox, SendLoop, SparkPost, Mailgun, VerticalResponse, Campaign Monitor. Mad Mini, Benchmark email marketing, Active campaign, Unbounce, Hubspot
Major Clients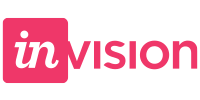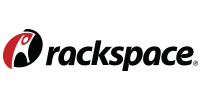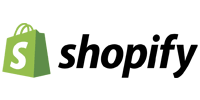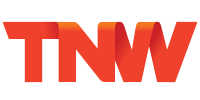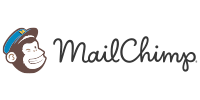 Formats for file Upload
Files can be uploaded in .xls, .csv and .txt format.
Files can also be uploaded from the cloud, i.e. Google drive or CloudApp or by using integration options available.
Customized / scalable services
EmailListVerify offer customized/scalable services.
Contact EmailListVerify for the custom quote.
Request a quote
Customer Support
Email and Live chat support are available during business hours only.
EmailListVerify takes about 2 hours to reply to emails. EmailListverify's answers are short for both technical and non-technical queries.
Live chat support takes time to reply to the emails. during business hours it typically replies within 1 to 2 hours.
What Email Verification solution do you use?
EmailListVerify Reviews
Maž Alaa said "We got email list from our client. I find tool to validate them and found you. After first i try. it's very easy to use and easy to understand."
Recommends
Amine Jamari said "The best tool ever, Powerful - fast - Great service and easy to use interface"
Recommends
Achraf Benfdila said "After your verify, when I send my EDM process to reduce a lot of unnecessary trouble. I have been to sent EDM requirements and many years, but this is my first time to use this software. I can only say that I will continue to use it"
Recommends
Abdel Chekrad said "What a pleasure to find a service that allows me to quickly and easily separate the wheat from the chaff. My email is now deviled without the hassle of needing to wade through hundreds of bounces"
Recommends
Mustak Ahmad said ""It was a really great experience, because surprisingly easy to use, features easy to understand, and it runs flawlessly."
Recommends
Ask the Experts
Do you have any question or Experience to share? Ask the expert about EmailListVerify.
Ask A Question
From the business
About - EmailListVerify
Established in 2012.
With its ability to verify email list in millions, EmailListVerify is endorsed by thousands of satisfied customers. Lightning-fast processing speeds, GDPR compliance, user-friendliness are just but a few of the user-rich features than can be experienced with EmailListVerify. To get a feel for this service, it allows the user to create a free user account with 100 email verification free everyday for 10 days.

EmailListVerify's phone support is good, but it's email and live chat support is rated as average.

GDPR Compliance

EmailListVerify is used by companies in over 214 countries around the world. EmailListVerify complies with data privacy rules of all 214 countries it does business with. ELV is 100% GDPR compliant by passing the toughest privacy and security audits in the world. Email addresses for verification are shielded by AES 256 Encryption, which is the toughest encryption to breach.
Visit EmailListVerify