EmailListVerify - 6th Most affordable ServiceWhile listing the email verifier services as the least costing placed on top, EmailListVerify stands on the seventh spot.
| Number of Email Verifications | Cost/Price |
| --- | --- |
| 1000 Email Verifications | $4 |
| 5000 Email Verifications | $15 |
| 10000 Email Verifications | $24 |
| 100K Email Verifications | $169 |
| 500K Email Verifications | $449 |
| 1M Email Verifications | $599 |
| 2.5M Email Verifications | $1190 |
| 5M Email Verifications | $1990 |
The minimum order value is $4 for 1000 credits.
This will cost you $0.0040 per email.
The credit never expires.
Pay as you go and monthly pricing plans are available.
---
Top 10 Most Affordable Email Verification VendorsHere we've arranged the top 10 Email Verification Vendors on the basis of how much they charge for verifying 10K emails.
EmailListVerify - Ranked 10th Regarding Accuracy Percentage
EmailListVerify claims an accuracy level of 92%, and it has maintained its spot in our list of most accurate email verifiers.
EmailListVerify does not detect role-based email addresses. But it can detect valid, invalid, disposable, and catch-all email addresses accurately.
EmailListVerify - Accuracy Percentage Detected in Different Email Validations
From our in-depth survey, we've calculated EmailListVerify's accuracy as 91% . You can get profound details in the table below:
Domain And MX Validation

Remove Duplicate Emails

Habitual compaliner detection

Honeypots/Spam trap

SMTP Verification

API verification
Top 10 Overall Most Accurate Email Verification Vendors
Let's know how does EmailListVerify Accuracy surpasses the Industry standards.
| | EmailListVerify Accuracy | Industry Average |
| --- | --- | --- |
| Gmail | 100 | 0 |
| Hotmail | 100 | 0 |
EmailListVerify - Ranked 6th Fastest in Turnaround time Turnaround time is the time taken by any Email verification service to validate a given number of emails. Lesser the turnaround Time, faster the service is considered
EmailListVerify takes 750 minutes to validate an email list with 10000 records.
Top 10 Vendors with Fastest Email Verification
(Turnaround Time per 10k Emails)
Integration Options
EmailListVerify offers the integration with the nine most popular applications, and more integrations will be active in near future.
The applications with which it lets you integrate are Mailchimp, Aweber, MailerLite, Gist, Sendloop, SparkPost, MailGun, HubSpot, and Campaign Monitor.
Advance Features
Domain & SMTP Validation: EmailListVerify accurately removes all those email addresses which belong to the invalid, inactive, or parked domain or invalid account.
Spam Trap Checker: EmailListVerify helps you increase your reputation score by cleaning hidden spam traps from your email list. This will save your domain and sending IP from being blacklisted.
Disposable Emails Cleaner: To increase the email deliverability rate and reduce bounce rate, EmailListVerify makes your email list get rid of the temporary email addresses whose life is very short. With this, it will save your reputation from entering into the list of spammers.
Catch-all Domains Checker: EmailListVerify identifies and marks those email addresses which return valid for all emails. This is a very good feature as it will make you skip such email addresses to be part of your email marketing campaign.
Syntax Errors Validator: If any of the email addresses in your email list contains syntax errors, EmailListVerify's system removes such emails from your email list. According to us, this feature will surely help you reduce the bounce rate.
Hard Bounce Checker: A hard bounce is one of the reasons which can break the email marketing campaign. Here, at EmailListVerify, we found this amazing feature which checks whether the email address is live and can receive the message or not. So, it will assist you in keeping the hard bounce rate as low as possible.
Duplicate Emails Remover: We also found that EmailListVerify removes all duplicate emails from the email list, preventing you from spending credits on the same email address multiple times.
Major Clients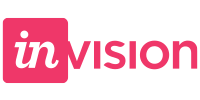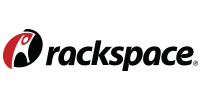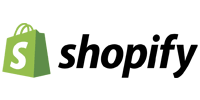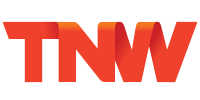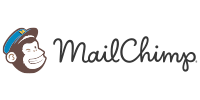 Formats for file Upload
Files can be uploaded in .xlsx, .csv and .txt format.
Moreover, you can also upload the file from the cloud, i.e. Google drive or CloudApp, or by using integration options available.
Customized / scalable services
EmailListVerify offers customized/scalable services.
Contact EmailListVerify for the custom quote.
Request a quote
Customer Support
Email and Live chat support are available during business hours only.
EmailListVerify takes about 2 hours to reply to emails. EmailListverify's answers are short for both technical and non-technical queries.
Live chat support takes time to reply to emails. during business hours it typically replies within 1 to 2 hours.
Real-time verification through API
One can add email verification in his/her own application through EmailListVerify's real-time API
Real-time API is available for PHP, Ruby, Python, Node.js, and C#
What Email Verification solution do you use?
EmailListVerify Reviews

Maž Alaa said "We got email list from our client. I find tool to validate them and found you. After first i try. it's very easy to use and easy to understand."
Recommends
Amine Jamari said "The best tool ever, Powerful - fast - Great service and easy to use interface"
Recommends

Achraf Benfdila said "After your verify, when I send my EDM process to reduce a lot of unnecessary trouble. I have been to sent EDM requirements and many years, but this is my first time to use this software. I can only say that I will continue to use it"
Recommends

Abdel Chekrad said "What a pleasure to find a service that allows me to quickly and easily separate the wheat from the chaff. My email is now deviled without the hassle of needing to wade through hundreds of bounces"
Recommends

Mustak Ahmad said ""It was a really great experience, because surprisingly easy to use, features easy to understand, and it runs flawlessly."
Recommends
Ask The Experts
Do you have any question or Experience to share? Ask the expert about EmailListVerify.
Ask A Question
From The Business
About - EmailListVerify
Established in 2012.
With its ability to verify email lists in millions, EmailListVerify is endorsed by thousands of satisfied customers. Lightning-fast processing speeds, GDPR compliance, user-friendliness are just but a few of the user-rich features that can be experienced with EmailListVerify. To get a feel for this service, it allows the user to create a free user account with 100 email verification free every day for 10 days.

EmailListVerify doesn't provide phone support, but its email and live chat support is rated as average.

GDPR Compliance

EmailListVerify is used by companies in over 214 countries around the world. EmailListVerify complies with data privacy rules of all 214 countries it does business with. ELV is 100% GDPR compliant by passing the toughest privacy and security audits in the world. Email addresses for verification are shielded by AES 256 Encryption, which is the toughest encryption to breach.
Visit EmailListVerify