ZeroBounce - Ranked 20th in Pricing
| Number of Email Verifications | Cost/Price |
| --- | --- |
| 5000 Email Verifications | $39 |
| 10000 Email Verifications | $65 |
| 100K Email Verifications | $390 |
| 500K Email Verifications | $1100 |
| 1M Email Verifications | $1590 |
Cost of verifying 2k to 100k emails is as low as $0.0065.
The minimum order value is $16 for 2000 credits. The credit never expires.
Monthly pricing plan is available.
---
Top 10 Most Affordable Email Verification Vendors
ZeroBounce - Ranked 4th in Accuracy
ZeroBounce guarantees 96% accuracy on AOL, Yahoo and office 365 email accounts and 98% accuracy on all other e-mail accounts.
ZB Guarantee - If the accuracy rates are below the guaranteed thresholds, ZB will refund five times the amount for each 1%. Let's say you have a 97% accuracy rate, which is 1% below the guaranteed threshold of (98%+ Accuracy rates on everything else). It will refund 5 x 1% (or 5%) of your total validation cost for those emails. If your accuracy rate is 2% below the guaranteed threshold, they will refund 10% of your expenses. If it's 4% below, the refund will be 20%, and so on.
Top 10 Most Accurate Email Verification Vendors
ZeroBounce - Multiple Different Validations
Verifies accounts with .

Verifies accounts with .

Detects accounts with .

Find accounts with .

Find accounts with .

Greylisting Verification

Find accounts with .
Domain And MX Validation

Remove Duplicate Emails

Habitual compaliner detection

Honeypots/Spam trap

SMTP Verification

API verification
ZeroBounce Accuracy Vs. Avg. Industry standards
| | ZeroBounce Accuracy | Industry Average |
| --- | --- | --- |
| Gmail | 100 | 99 |
| Yahoo | 91 | 85 |
| Hotmail | 100 | 95 |
| AOL | 100 | 76 |
ZeroBounce - Ranked 10th in Turnaround time
ZeroBounce gives a quick analysis, which shows the overall health of the uploaded file within 6 to 7 minutes.
ZeroBounce consumes 150 minutes to deliver the resultant file of 10k email addresses. Time taken is on the higher side as it uses the Greylisting feature.
Top 10 Fastest Email Verification Vendors
(Turnaround Time per 10k Emails)
ZeroBounce - Ranked 11th in Free Trial
ZeroBounce provides free 100 email credits per month. (Professional email account is required)
Users can verify these emails in bulk verification, single verification as well as integrate API and use free email verification credits
For free trial credit card is not required.
Daily 5 verifications available without signup
One Time 100 verifications available after signup
Credit card Not Required
Integration Options
ZeroBounce offers 25+ integrations
ZeroBounce integrates with leading ESPs like MailChimp and Constant Contact.
Advance Features
Bulk Email Validation API ZeroBounce has developed bulk email validation API which allows frequent customers to validate the emails without any manual process involved.
ZeroBounce has received the following certifications and accreditation, Cyber Smart Defence, PCI Compliance, ISIPP, ReturnPath, Certified Senders, EU GDPR Compliant, Privacy Shield Framework, BBB Accredited Business.
ZeroBounce's feature A.I scoring provides a score to catch-all email addresses from 0(bad) to 10(good) on the base of the bounce rate.
Major Clients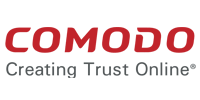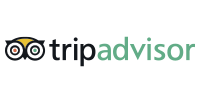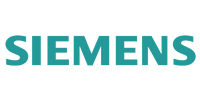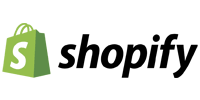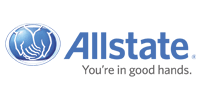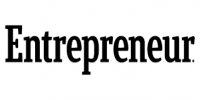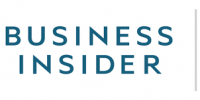 Formats for file Upload
You can upload your email list in .csv or .txt formats.
If you upload a .csv file with a first name column, their system will use that information to find the gender of that email.
Email list containing more than 20% mal-formed or blank emails will not be accepted.
Format for file Download
Password protected encrypted zip file is given to download the results. A unique key will be sent on the registered email address for un-zipping the file.
The zip file will have files in CSV format viz. all results, abuse, catchall, do not mail, invalid and the original file
You will also have a PDF file containing an executive summary of the results.
ZeroBounce stores result only for 30 days.

Customized / scalable services
ZeroBounce offers customized/scalable services.
All you need to do this, contact their support team and explain your requirement.
Request a quote
Customer Support
Apart from the prominent services, their support is commendable.
ZeroBounce provides quick support via email, answers are detailed and informative. It takes 1 to 3 hours to respond to the email ticket.
They provide 24/7 support via Live Chat.
ZeroBounce replies on live chat instantly.
ZeroBounce answers the user's technical queries with great explanation and details.
They also provide support via phone during business hours, i.e. Mon-Fri (5 am-7 pm). EST
What Email Verification solution do you use?
ZeroBounce Reviews
Irene Iris said "amazing service, I would use it everytime I need to validate emails."
Recommends
Robil Hossain said "Compare various Email Verification service providers and select the best one for your requirement"
Does not Recommend
James P. said "We're using Zerobounce since last 3 months. Best part of their service is their accuracy and speed. We're almost receiving 98%+ accuracy with every validation we do with Zerobounce."
Recommends

Makailol Charls said "Accuracy of Zerobounce is not as good as it is mentioned on their website."
Does not Recommend
Freya De Vries said "The best!! 24/7 support, fast and accurate, the perfect email validation service!"
Recommends
Ask the Experts
Do you have any question or Experience to share? Ask the expert about ZeroBounce.
Ask A Question
From the business
About - ZeroBounce
Established in 2017.
ZeroBounce is among the most prominent vendors in terms of accuracy. Setting it apart from competitors, ZeroBounce complements the incredible email verification service through performance analytics and adding missing data to your email address list [such as subscriber's first and last name, gender, city, state, country and IP registration information at no extra cost].

An equally impressive feature we found during our audit was seamless 24*7 customer support, available to customers around the clock. With its highly secured data cleansing process, ZeroBounce has acquired some pretty big-time clients; namely Siemens, Tripadvisor, Shopify, Comodo, Allstate etc.

Although ZeroBounce is the premier email validation service, it has fallen behind by not providing ESPs integrations. $35 is the minimum payment amount that ZeroBounce charges for 5000 credits. The credit never expires. But if you were to verify a smaller volume, there are other alternatives you can elect for. Certainly deserving of first place by accuracy, ZeroBounce ranks lower in cost per email verification.

ZeroBounce - Data Protection

ZeroBounce uses "Cloudflare" for surefire content delivery which ensures additional defense against cyber attacks and data breaches. ZB is one of the only email verification services that uses a military grade encryption algorithm to safeguard YOUR files and YOUR personal information.

ZeroBounce ensures data security by encrypting the files as well as protecting them through a password during the process of email verification. Only the registered user will have access to the files. ZeroBounce will never store any data in their system. After the email verification is completed, all the data and related aspects will be erased in maximum 30 days.

ZeroBounce - Privacy Policy

ZeroBounce complies with the EU-U.S. Privacy Shield Framework and the Swiss-U.S. Privacy Shield Framework as set forth by the U.S. Department of Commerce regarding the collection, use, and retention of personal information transferred from the European Union and Switzerland to the United States, respectively.

ZeroBounce - Hosting locations

ZeroBounce hosts its Email verification servers in the European Union.

Anti - greylisting technology

ZeroBounce allows for an comprehensive, 37 minute verification process for the email list because it deploys the anti-grey-listing technology. A lot of remote mail servers will issue a 421 response code initially, then after a period of time up to 30 minutes, they will allow the email address to be validated appropriately.

If any file has an email address that encounters a single 421 response on, it will delay the entire file processing time by up to 35-37 minutes.

Visit ZeroBounce