EmailValidator - 24th Most affordable ServiceWhile listing the email verifier services as the least costing placed on top, EmailValidator stands on the seventh spot.
| Number of Email Verifications | Cost/Price |
| --- | --- |
| 1000 Email Verifications | $6.9 |
| 5000 Email Verifications | $34.5 |
| 10000 Email Verifications | $69 |
| 100K Email Verifications | $450 |
| 500K Email Verifications | $1750 |
---
Top 10 Most Affordable Email Verification VendorsHere we've arranged the top 10 Email Verification Vendors on the basis of how much they charge for verifying 10K emails.
EmailValidator - Ranked 5th Regarding Accuracy Percentage
By checking 200 emails of mixed types (valid, invalid, greylisted, role-based, disposable, etc.), we verified 97% of them accurately.
EmailValidator - Accuracy Percentage Detected in Different Email Validations
From our in-depth survey, we've calculated EmailValidator's accuracy as 92% . You can get profound details in the table below:
Verify a Gmail account?

Verify a Yahoo account?

Catch All account Verification

Disposable email verification

Role based account detection

Greylisting Verification

AOL Account Verification
Domain And MX Validation

Remove Duplicate Emails

Habitual compaliner detection

Honeypots/Spam trap

SMTP Verification

API verification
Top 10 Overall Most Accurate Email Verification Vendors
Let's know how does EmailValidator Accuracy surpasses the Industry standards.
| | EmailValidator Accuracy | Industry Average |
| --- | --- | --- |
EmailValidator - Ranked 16th Fastest in Turnaround time Turnaround time is the time taken by any Email verification service to validate a given number of emails. Lesser the turnaround Time, faster the service is considered
An email list of 200 emails was verified by EmailValidator in 130 minutes.
It takes about 6500 minutes for EmailValidator to verify 10000 email addresses.
Top 10 Vendors with Fastest Email Verification
(Turnaround Time per 10k Emails)
Advance Features
The End-to-End Deliverability Check
Checking the existence of a mailbox
Online API for real-time email validation
Cleaning of email lists (CRMs and databases)
De-duplication of email lists
Detection of disposable email addresses (DEAs)
Detection of misspelled domains/protection against typosquatting
Testing for all possible scenarios
Detection of greylisting
There is no expiration date for credits
Plugins for WordPress, jQuery, Node.js, etc.
Integration through Zapier is easy

Major Clients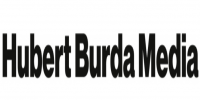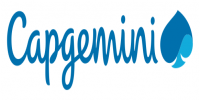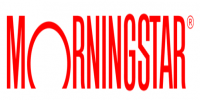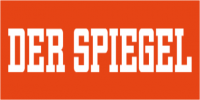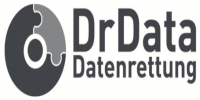 Customer Support
Support via phone, email, and chat is excellent.
Real-time verification through API
The Email-Validator API is available at https://www.email-validator.net/api.html for more information.
They offer free plugins for WordPress, jQuery, and Node.js, as well as Zapier integration into any other platform: https://www.email-validator.net/integrations.html.

What Email Verification solution do you use?
Ask The Experts
Do you have any question or Experience to share? Ask the expert about EmailValidator.
Ask A Question
From The Business
About - EmailValidator
Established in 2003.
Byteplant is a market leader in the bulk email validation services. They have the experience in email validation since 2003. Their software offers maximum accuracy with great speed. They offer 30 days money back guarantee and working with he top brands like Autodesk, Adobe and Salesfoce.


Email Validator
EmailValidator
Visit EmailValidator