MailboxValidator - 19th Most affordable ServiceWhile listing the email verifier services as the least costing placed on top, MailboxValidator stands on the seventh spot.
| Number of Email Verifications | Cost/Price |
| --- | --- |
| 1000 Email Verifications | $20 |
| 5000 Email Verifications | $40 |
| 10000 Email Verifications | $60 |
| 100K Email Verifications | $200 |
| 500K Email Verifications | $400 |
| 1M Email Verifications | $700 |
There are different packages available for bulk email verification and API verification.
Regardless of the plan, the credit expires after 30 days.
For 1000 credits, the minimum order value is $19.95.
---
Top 10 Most Affordable Email Verification VendorsHere we've arranged the top 10 Email Verification Vendors on the basis of how much they charge for verifying 10K emails.
MailboxValidator - Ranked 10th Regarding Accuracy Percentage
We've audited their verification accuracy by verifying 200 email addresses of mixed types (valid, invalid, greylisted, role-based, disposable, etc.). MailBoxValidator accurately verified 89% of the emails. Here's a detailed analysis of our findings. It's the 14th-best accuracy we've ever seen.
MailboxValidator - Accuracy Percentage Detected in Different Email Validations
From our in-depth survey, we've calculated MailboxValidator's accuracy as 86% . You can get profound details in the table below:
Domain And MX Validation

Remove Duplicate Emails

Habitual compaliner detection

Honeypots/Spam trap

SMTP Verification

API verification
Top 10 Overall Most Accurate Email Verification Vendors
Let's know how does MailboxValidator Accuracy surpasses the Industry standards.
| | MailboxValidator Accuracy | Industry Average |
| --- | --- | --- |
| Gmail | 100 | 95 |
MailboxValidator - Ranked 12th Fastest in Turnaround time Turnaround time is the time taken by any Email verification service to validate a given number of emails. Lesser the turnaround Time, faster the service is considered
Within six minutes, MailboxValidator can process 200 email addresses.
Within 300 minutes, MailBoxVAlidator can process 10000 email addresses

Top 10 Vendors with Fastest Email Verification
(Turnaround Time per 10k Emails)
Integration Options
Zapier integration is extremely useful for automating MailboxValidator's workflow.
The MailboxValidator integrates with MailChimp, AWeber, Campaign Monitor, Mailgun, SendGrid, and SparkPost.

Advance Features
Syntax Checking: MailBoxValidator compares the email addresses against the standard format and validates them accordingly.
Free Email Service Verification: Email addresses from free email services such as Gmail, Yahoo, etc., can also be verified using this email verifier.
Disposable Email Provider Identification: MBV also detects whether the particular email was generated by a disposable email service provider.
Suppressed Email Checker: MailBoxValidator also checks whether any email address is not on our suppression list (do not mail list). According to us, this is one of the very useful features.
Role-Based Email Identification: This tool also identifies email addresses that do not belong to a particular person but to a group of persons, businesses, or brands. For example, admin, support, and sales.
Duplicate Emails Checker: MailBoxValidator checks that your email list does not contain duplicate emails. If it does, all duplicate email entries are removed. This ultimately reduces your costs.
Major Clients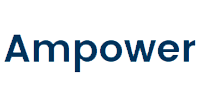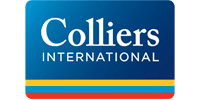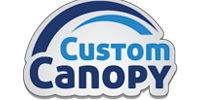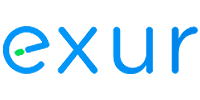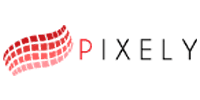 Customized / scalable services
On-demand customized services are available.
For a custom quote, contact MailboxValidator.
Request a quote
Customer Support
Support via email is only available during business hours.
Mailboxvalidator responds within an hour
The responses from Mailboxvalidator are short and to the point.
MailBoxValidator's website provides detailed information for technical questions.
MailboxValidator lacks live chat and phone support on the support front.

Real-time verification through API
The real-time verification API is available in PHP, Java, VB.NET, C#, and Python.
What Email Verification solution do you use?
MailboxValidator Reviews

Chris Lim said "Able to perform the clean up using either the API or bulk email. Many integration supported like, for example, zapier"
Recommends
Michael Cameroon said "MailboxValidator works well for Yahoo! email compares to other competitors."
Recommends
Ask The Experts
Do you have any question or Experience to share? Ask the expert about MailboxValidator.
Ask A Question
From The Business
About - MailboxValidator
Established in 2013.
MailboxValidator is an easy to use email verification service, with powerful email cleansing process guaranteeing 89% deliverability. MailboxValidator provides a comprehensive report of domains, good-bad emails etc which can come in very handy for its user.

MailboxValidator does offer efficient email verification service, but is severely graded for its lack of customer support. The only way to reach them is by raising a ticket through contact form! Also, one needs to buy different packages for bulk email verification and API, which is valid only for 30 days.



MailboxValidator
MailboxValidator
Visit MailboxValidator