MailboxValidator - Ranked 15th in Pricing
| Number of Email Verifications | Cost/Price |
| --- | --- |
| 1000 Email Verifications | $19 |
| 5000 Email Verifications | $39 |
| 10000 Email Verifications | $59 |
| 100K Email Verifications | $199 |
| 500K Email Verifications | $399 |
| 1M Email Verifications | $699 |
Bulk email verification and API verification come in different packages.
The credit expires after 30 days irrespective of the plan.
The minimum order value is $19.95 for 1000 credits.
---
Top 10 Most Affordable Email Verification Vendors
MailboxValidator - Ranked 11th in Accuracy
MailboxValidator states 96% for email deliverability.

MailboxValidator not only gives detailed email verification report but also clean all type of bad emails from the list effectively.

MailboxValidator marks Hotmail accounts as invalid.
Top 10 Most Accurate Email Verification Vendors
MailboxValidator - Multiple Different Validations
Verifies accounts with .

Verifies accounts with .

Catch All account Verification

Disposable email verification

Role based account detection

Greylisting Verification

AOL Account Verification
Domain And MX Validation

Remove Duplicate Emails

Habitual compaliner detection

Honeypots/Spam trap

SMTP Verification

API verification
MailboxValidator Accuracy Vs. Avg. Industry standards
| | MailboxValidator Accuracy | Industry Average |
| --- | --- | --- |
| Gmail | 100 | 58 |
| Yahoo | 100 | 56 |
| Outlook | 100 | 59 |
| Hotmail | 100 | 59 |
| Yandex | 100 | 60 |
| Mail.ru | 33 | 29 |
MailboxValidator - Ranked 9th in Turnaround time
MailboxValidator is capable of processing 100K email addresses within 24 hours.

By turnaround time MailboxValidator is amongst the fastest bulk email verifiers.
Top 10 Fastest Email Verification Vendors
(Turnaround Time per Emails)
MailboxValidator - Ranked 16th in Free Trial
One time - 100 free credits are available for bulk verification.

MailboxValidator offers 300 API queries free every month.
Daily Unlimited without signup
One Time 100 verifications available after signup
Credit card Not Required
Integration Options
Integration with Zapier is highly useful for automating the workflow provided by MailboxValidator.

MailChimp, AWeber, Campaign Monitor, Mailgun, SendGrid, and SparkPost are the email service provider integration available with the MailboxValidator.
Advance Features
MailboxValidator facilitates Greylisting feature, few vendors in the market validates emails through greylisting.

MailboxValidator offers unique integration through Zapier which can extract data from your apps like Google spreadsheet and send them to Mailbox Validator for validation. The results can be saved back into your apps.
Major Clients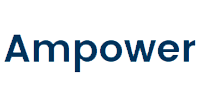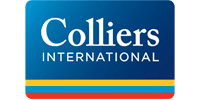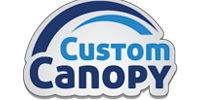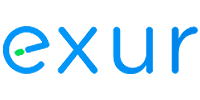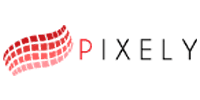 Customized / scalable services
Customized service is available on demand.
Contact MailboxValidator for the custom quote.
Request a quote
Customer Support
On the support front, MailboxValidator lacks behind. No live chat or phone support is available.

Email support is limited to business hours only.
What Email Verification solution do you use?
MailboxValidator Reviews

Chris Lim said "Able to perform the clean up using either the API or bulk email. Many integration supported like, for example, zapier"
Recommends

Michael Cameroon said "MailboxValidator works well for Yahoo! email compares to other competitors."
Recommends
Ask the Experts
Do you have any question or Experience to share? Ask the expert about MailboxValidator.
Ask A Question
From the business
About - MailboxValidator
Established in 2013.
MailboxValidator is an easy to use email verification service, with powerful email cleansing process guaranteeing 96% deliverability. MailboxValidator provides a comprehensive report of domains, good-bad emails etc which can come in very handy for its user.

MailboxValidator does offer efficient email verification service, but is severely graded for its lack of customer support. The only way to reach them is by raising a ticket through contact form! Also, one needs to buy different packages for bulk email verification and API, which is valid only for 30 days.

Visit MailboxValidator