NeverBounce - Ranked 14th in Pricing
| Number of Email Verifications | Cost/Price |
| --- | --- |
| 500 Email Verifications | $4 |
| 1000 Email Verifications | $8 |
| 5000 Email Verifications | $40 |
| 10000 Email Verifications | $50 |
| 100K Email Verifications | $400 |
| 500K Email Verifications | $1500 |
| 1M Email Verifications | $2500 |
| 5M Email Verifications | $5000 |
Offers monthly billing options, the more you verify, lower the cost.
The minimum order value is $4 for 500 verification. The credit never expires.
NeverBounce Coupon - NeverBounce offers generous discounts for Non-profits and start-ups.
---
Top 10 Most Affordable Email Verification Vendors
NeverBounce - Ranked 4th in Accuracy
NeverBounce claims to remove 99.95% of all bounced emails.
NeverBounce Guarantee - NB provides a guarantee that no more than 3% of emails will bounce after using their services, if it exceeds 3% after sending only valid emails, applicable refunds will be available. Terms and conditions are pre-defined for the same.
NeverBounce had the overall accuracy level of 95.68%. for the first audit.
We do not have updated data on NeverBounce for the current period. (Jan - 2019)
Top 10 Most Accurate Email Verification Vendors
NeverBounce - Multiple Different Validations
Verifies accounts with .

Verifies accounts with .

Detects accounts with .

Disposable email verification

Find accounts with .

Greylisting Verification

AOL Account Verification
Domain And MX Validation

Remove Duplicate Emails

Habitual compaliner detection

Honeypots/Spam trap

SMTP Verification

API verification
NeverBounce Accuracy Vs. Avg. Industry standards
| | NeverBounce Accuracy | Industry Average |
| --- | --- | --- |
| Gmail | 96 | 60 |
| Yahoo | 100 | 54 |
| Outlook | 100 | 61 |
| Hotmail | 100 | 61 |
| Yandex | 100 | 62 |
NeverBounce - Ranked 5th in Turnaround time
Top 10 Fastest Email Verification Vendors
(Turnaround Time per Emails)
NeverBounce - Ranked 22nd in Free Trial
1000 free API credits are available every month for single email verification.
NeverBounce does not provide free credit for bulk verification. It only offers the free analysis of your list which shows estimated bounce rate.
Daily 5 verifications available without signup
No Free Email Verifications available after Signup
Credit card Not Required
Integration Options
NeverBounce tops this list as it Offers the large number of integrations like MailChimp, Campaign Monitor, Drip, HubSpot, iContact, contact Pro, MailerLite, Mailjet, Marketo to name a few.

NeverBounce has recently partnered with Zapier which enables to verify emails with your favorite ESP's, CRM, Landing pages, and more.
Advance Features
If NeverBounce identifies anything out of the ordinary within your list, a member of there deliverability team will manually review your listing at no additional cost.

NeverBounce proprietary 20+ step verification process checks each email up to 75 times from around the globe.
Major Clients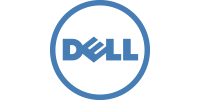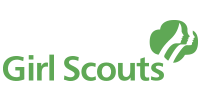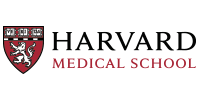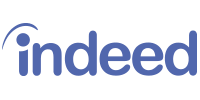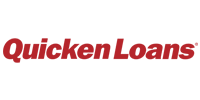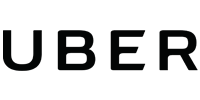 Formats for file Upload
Accpetable formats for uploading the email list is in .csv format.
The email list can be imported directly from available integration options.
Customized / scalable services
Contact NeverBounce's support team for the custom quote.
Request a quote
Customer Support
NB provides limited online support via email and Live Chat.
NeverBounce support team is available between 9am-6pm EST.
What Email Verification solution do you use?
Ask the Experts
Do you have any question or Experience to share? Ask the expert about NeverBounce.
Ask A Question
From the business
About - NeverBounce
Established in 2014.
NeverBounce was established in 2014 as internal necessity tool for a digital marketing agency, which then evolved as separate company.

NeverBounce has acquired a user base of over 75000, offering a robust email verification program. NeverBounce offers many integrations and 25 custom features to download the resultant file which makes working with NeveBounce a lot easier for its user.

NeverBounce have developed a 20+ Step complex proprietary cleaning process, which checks each email up to 75 times across the globe. Some of the major clients working with NeverBounce is UBER, Indeed, Harvard medical school and Quicken loans. NeverBounce does not offer free credits for bulk email verification, but allows monthly free 1000 API verification.

Privacy shield policy

Metrics Delivered LLC, operates NeverBounce, complies with the EU-U.S. Privacy Shield Framework and the Swiss-U.S. Privacy Shield Framework as set forth by the U.S. Department of Commerce regarding the collection, use, and retention of personal data transferred to the United States from the European Union and Switzerland, respectively.With respect to EU and Swiss personal data, NeverBounce has certified that it adheres to the Privacy Shield Principles.

Visit NeverBounce